Ralph Shore was ready to begin the American dream of starting his own business when World War II began. Ralph joined the Army Air Force, served his time and served the country, and when the war was over, Ralph sought out his dream. He worked at Rutland's Men Store in Orlando, Florida, until he married his wife, Helen. In 1946, together they opened Shore's Men's Wear.
After the war, clothing attire changed from western wear to dress clothing, as the new era called for dress clothes for work outside of the ranching industry. Shore's Men's Wear adapted, and began providing dress clothing, with Helen in charge of alterations. Together, they worked side by side until their three children, Suzan, Liz, and Paula, were born. Helen returned to work after the children were in school, and in 1964, Helen and her sister, Dorothy Bowman, opened another shop in the same building at 201 Broadway, known as "Town and Country". The new store specialized in women's wear.
In 1984, Ralph Shore passed away, and his son-in-law, George Cross (married to Suzan) took over the helm, drawing customers in with his business sense and sheer personality. George was always happy to help his customers, community, and friends, and because of this, he was able to keep the business afloat through the hard economic times. George passed in 2015, but loyal customers and friends are still drawn to Shore's Men's Wear, remembering George, and continuing to find the stylish clothing and top-notch service that Shore's Men's Wear has always been known for. Suzan Cross carries on the Shore's tradition today, and you can find her at Town and Country, which is now known as "Shore's On Broadway Boutique", celebrating 70 years in business. Ralph Shore's dream continues to live on in Kissimmee, Florida, and Helen Shore couldn't be more proud.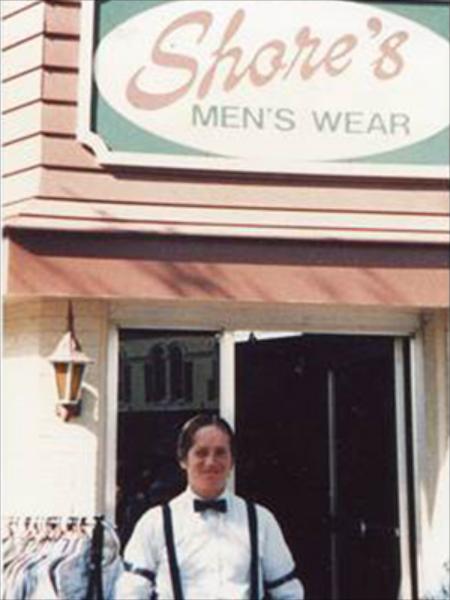 George Cross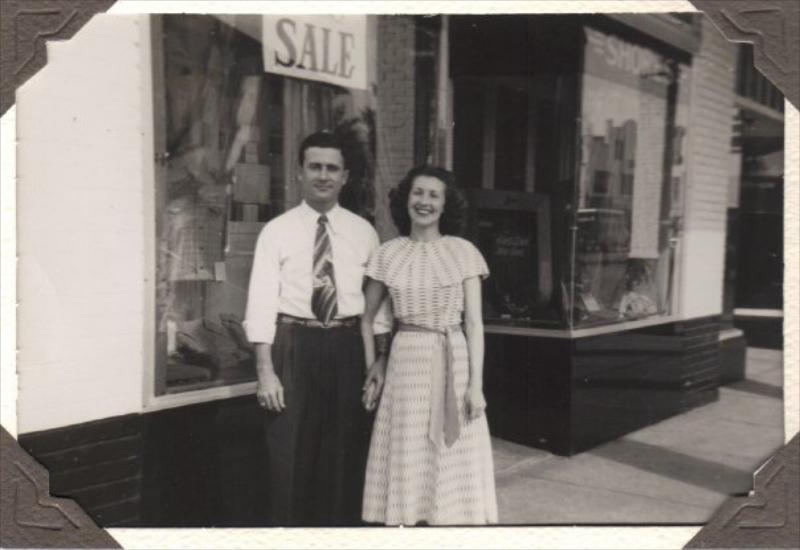 Ralph and Helen Shore